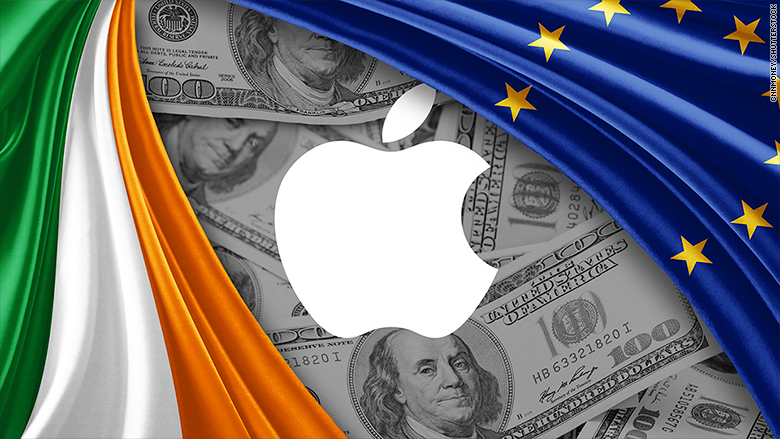 The announcement last week from the European Commission that Apple would need to repay €13bn in unpaid tax was momentous. It should serve as a clear warning to multinational companies and national governments alike that we cannot carry with business as usual when it comes to aggressive tax avoidance and evasion.
In my view, and as I said at the time, the announcement was a watershed moment in our fight for tax justice. We had seen a couple of steps in the right direction, with state aid rulings involving Belgian brewer ABInBev and German chemical giant BASF, along with more significant findings against household names such as FIAT and Starbucks. But with Apple, a record ruling involving the most valuable company in world history felt like a game-changer: surely, now, significant changes were going to take place in boardrooms and governments around the world in their attitudes to fair taxation.
But two weeks on, little has changed. Coverage of the ruling has disintegrated into an anecdotal mention at the bottom of news articles promoting the latest advancement to the new iPhone. Gone is the outrage over Apple depriving Ireland of tax revenue equal to their entire annual health budget, replaced by outrage over them depriving consumers of their headphone jack.
Politicians gathered in Hangzhou this week to discuss global economic issues at the G20 summit, and you would expect the largest ever tax ruling and the associated public outrage would have forced tax avoidance and evasion to the top of the agenda. Allowing the world's largest company to escape with a 0.05% tax rate at a time when people the world over are struggling through deprivation and austerity surely calls for meaningful action. This was an opportunity for the world's 20 most powerful leaders to show that they understand public anger.
Instead, they offered us a few warm words. The same warm words, it turns out, that they offered us in 2013, 2014 and 2015. The ambition was appallingly low, and can basically be summarised as: "we will all work together to be a bit better". No concrete action, no powerful statements, no plan.
Although at least the G20 leaders seemed content with the status quo, and offered some lip service about the need for change. Elsewhere, it feels like things are actually going backwards on the tax front. The Irish government have decided that they will challenge the Apple ruling and try by all means to not accept the €13bn in back taxes. And ahead of a crucial EU meeting in Bratislava, the Slovak government - currently heading the European Council - have been briefing out the need to be fairer on multinational companies - as if they're the ones that are hard done by in all of this!
Some technology commentators have this week speculated that Apple's sheer market influence can calmly walk through consumer disappointment at having to get wireless headphones, just as they did when they forced loyal customers to throw out their old chargers for a new slim-line port four years ago. But tax avoidance and evasion isn't a gimmick, it can't be a temporary outrage - it's real and it severely affects people's everyday lives.
We need to see genuine action along the lines that I called for in my European Parliament report almost one year ago. We need companies to report publicly on where they make their profit and where they pay their taxes; we need a blacklist of tax havens; and we need full transparency on who exactly owns what, when it comes to both companies and trusts.  Those are the kind of things that finance ministers should be agreeing to at tomorrow's meeting of European Finance Ministers – not trying to come up with a tax system that doesn't hurt Apple's feelings.