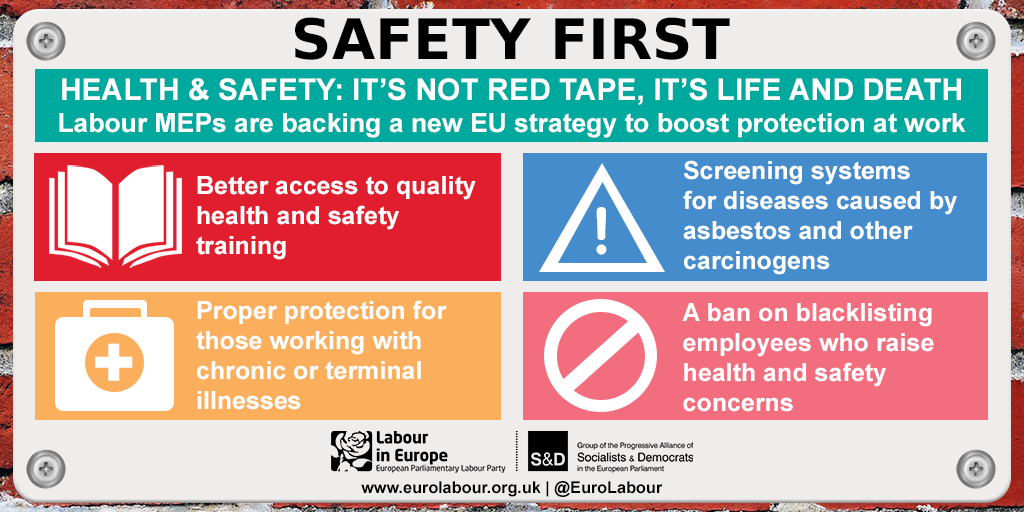 Labour MEP Anneliese Dodds will vote today for South East workers to have the highest level of workplace protection, by backing a new EU strategy to cut the number of work-related deaths and incidences of illness and injury.
Anneliese is calling for the strategy to emphasise the importance of proper training, and the tackling of diseases and cancers caused by asbestos and other carcinogens by implementing appropriate screening measures as well as proper measures for those working with chronic or terminal illnesses.
Labour MEPs have also called for a targeted approach to precarious employment - like zero-hours contracts - and the negative effects that this has on occupational health and safety.
Anneliese Dodds MEP said:
"In the South East in 2014/15, there were 11 fatal injuries to workers, while over the past three years, there were on average 2210 non-fatal injuries, and 4190 cases of ill health per 100,000 workers.
"Despite these shocking statistics, there were only 77 prosecutions of negligent employers. We must maintain and strengthen workplace rights, but without enforcement, there is no protection - health and safety's not red tape, it's life and death.
"Labour MEPs are at the forefront in the fight for workers' rights. The European Union is protecting UK workers from the Tories scrapping their rights and its fight for health and safety at work is one more reason why the people of Britain are better off in the EU."