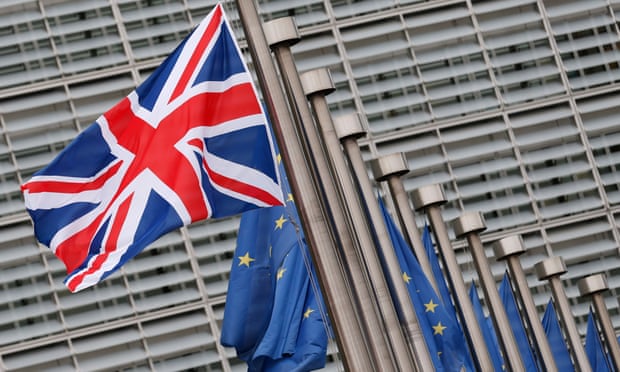 Yesterday the European Parliament gave its first opinion on last week's marathon meeting of European leaders that focused on the UK renegotiation. While MEPs were generally uncertain about both the method and content of Cameron's fumbled renegotiation package, they were almost unanimous in their support for the UK remaining part of Europe.
Both Donald Tusk, President of the European Council (which brings together European heads of state), and Jean Claude Juncker, President of the European Commission, addressed the parliament with reports of the negotiations that took place in Brussels during 40 hours of meetings.
Both were adamant that the outcomes of the renegotiation are legally binding. Michael Gove and other Eurosceptics have tried to claim otherwise, maintaining that the European Court of Justice or the European Parliament could water the deal down. But under international law, an agreement made unanimously by a group of states simply is legally binding, whether Gove et al like it or not. Given that in this case all 28 member states agreed to the deal, it is incredibly unlikely that any one of them would attempt to make a case against the deal at the European Court of Justice, let alone for such a case to succeed.
Yesterday we also received reassurance from all major groups in the European Parliament that they would fully endorse and support the renegotiation deal if the UK votes to remain a part of the European Union.
The Centre-Right European People's Party Group leader Manfred Weber said "We in the EPP support the core of the agreement and it is clear that if the UK votes to remain in Europe they will find a fair partner in the EPP for achieving those goals."
My Socialist and Democrat Group leader echoed his words by saying "This is not a marriage of convenience. The UK must remain because they are part of Europe. We have a shared culture and without the UK, Europe would not be the same."
The EPP and S&D make up 413 of the 751 seats in the parliament; more than enough to form a majority. But support for the UK in the EU is not confined to these major groups. The leaders of every other group, barring the fascists and Eurosceptics, all spoke out in favour of Britain remaining a part of the European Union- from the hard left, to the liberals, to the greens.
It's clear from yesterday's debates that any disagreements other European politicians might have with the detail of Cameron's renegotiation should not be confused with a lack of support for the UK's membership of the EU. It's essential we bear this in mind as the referendum approaches. Ultimately, this is not a referendum on the renegotiation, it is a referendum for a once in a lifetime decision.