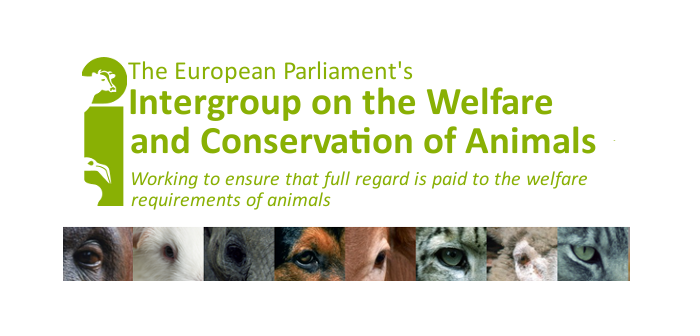 Campaigning for high animal welfare standards in the UK and EU
I am a member of the European Parliament's Animal Welfare Intergroup and the promotion of animal welfare is one of my key concerns.
The European Union has played an important role to advance animal welfare in Britain and Europe and Labour MEPs have been at the forefront to achieve this.
Over the last few years, Labour MEPs have
adapted laws to end battery cages for hens and reduced the stocking densities allowed for broiler chickens.

approved new rules for the labelling of eggs so that consumers can identify them as free range, barn or cage.

helped create new rules to improve animal welfare during scientific experimentation

banned the testing of cosmetics on animals and the marketing in Europe of any new cosmetics tested on animals outside the EU.

tightened up rules on the transport of live animals across Europe.

brought in a total ban on the trade in cat and dog fur and campaigned for an end to the seal fur trade.

voted for real fur to always be labelled as such, so that consumers can choose to avoid it if they want.

supported new stricter standards for tuna fishing to end dolphin deaths and prevent danger to other species such as turtles and sharks.

voted to unequivocally end the cruel practice of 'shark finning' aboard ship.

agreed rules banning the selling of seal products across the EU.

brought in new rules on fisheries to stop the practice of 'discards' and ensure sustainable fish stocks, and enable the creation of an EU-wide 'sustainable' fish label.
While the European Union's animal welfare legislation is regarded as among the best in the world, there is still more to do. Since my election in 2014, I have championed many animal welfare causes and have put pressure on the European Commission to make higher standards of animal welfare a priority when it proposes new laws and enforces EU law.
Brexit and animal welfare
I am very grateful to LAWS for all the work it did in the run-up to the EU referendum last year. Sadly we failed to take the majority of British people with us and now have to live with the consequences, and try and get a deal that does the least harm to people and animals.
It is concerning that animal welfare may be one of the areas which will suffer from Brexit. David Davis, the Minister for Exiting the EU, has maintained that he will not advocate the removal of working rights, but does want to remove 'unnecessary product and market standards'. My fear is that some such standards could cover animal welfare requirements (e.g. in relation to testing, although we are of course lucky that the UK regime is in many respects tougher than the EU one).
Another area of concern is conservation. The EU's Natura 2000 system is in many respects stricter than our domestic regime of SSSIs, and of course is backed up by funding from the LIFE programme (something my region has benefited from substantially, e.g. in the New Forest).
When the Great Repeal Bill is passed, we will have to scrutinise it carefully to ensure it does not lead to a roll-back of animal welfare and conservation measures; and in the future, will have to work hard that we do not lose important protections under the guise of 'cutting red tape'.
In the meantime, I will continue to work in the European Parliament to push for animal welfare-promoting measures. (British MEPs will remain in post until two years after the triggering of Article 50, likely to be just before the next set of European elections in 2019).
Click any of the links below to see a selection of issues I have campaigned on:
http://www.anneliesedoddsmep.uk/calling_for_the_inclusion_of_welfare_companion_animals_in_the_new_eu_platform_on_animal_welfare
http://www.anneliesedoddsmep.uk/cap_and_animal_welfare
http://www.anneliesedoddsmep.uk/ttip_and_animal_welfare
http://www.anneliesedoddsmep.uk/making_rabbit_farming_less_cruel
http://www.anneliesedoddsmep.uk/challenging_the_increase_in_the_export_of_live_eu_animals_to_the_middle_east_north_africa_and_turkey